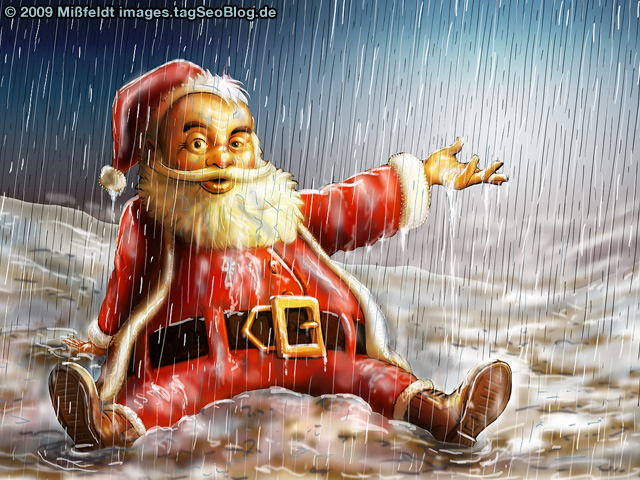 Image:

Santa Claus as a snowman


Adobe Photoshop CS3, 13 December 2009 - © 2009 Martin Missfeldt / tagSeoBlog.de
For information about the usage, please use the contact information in the imprint.
Save Father Christmas - or he will soon be just a snowman. Mister Santa Claus is every year after Christmas in free fall. But if you think that Santa Claus only works one day a year, it seems clear that the Christmas Harzer well time and time again. Soon Santa Claus probably puts his own into his sack ...